Our Team
What is The Wellness Experience….. well it began 20 years ago when Dr. Randy Laurich had a vision to create a healthcare facility that would maintain the original Chiropractic principles while adding the latest technology to help improve people's quality of life.
A Chiropractor is trained to locate, analyze and correct vertebral subluxations. This means they find where nerve interference is located along the spinal column. Then they use a gentle force (spinal manipulation) to realign the structure of the spine allowing the brain to communicate better with the rest of the body. Chiropractors assist the body in healing itself.
The Wellness Experience is also a holistic home for other practitioners preforming their own services. Our skilled and knowledgable team members currently include a massage therapist, acupuncturist, yoga instructor, nutritionist, fitness trainers and esthetician services.
While combining the traditional intentions of chiropractic with today's technology, Dr. Randy and his team of professionals continue to help patients everyday to improve fuction, reduce pain, increase performance and enhance a person's overall quality of life.
Twenty years later, WE (The Wellness Experience) are helping you to get well and stay well.
Dr. Randall F. Laurich, Chiropractor
In 1998, Dr. Randall Laurich, graduated from Sherman College of Straight Chiropractic. He opened his first practice The Wellness Experience, Inc., in Boca Raton in 2001. After 5 years of success in that area, he opened his second location The Wellness Experience of Wellington also located in Florida. After running both offices for 2 years he felt a need to live in Wellington close to his practice there. He sold his Boca office and has maintained the Wellington office for the past 14 years. In an attempt, to help others become successful he has structured The Wellness Experience franchise model and has formulated a Chiropractic coaching program called Chiropractic Adventures. This program will encourage community leadership and philanthropy while helping doctors to create successful business relationships leading them to success.
Dr. Laurich has been a member of The Wellington Chamber of Commerce for many years. He has helped to create the Medical, Health and Wellness Committee for the Chamber which has hosted multiple health and wellness events. He has been the Chairman and Co-chairman of Winterfest from 2010-2014. Dr. Laurich has sat on the Board of Directors for the Chamber of Commerce for 5 years and was the President for the 2014-2015 term. Dr. Laurich was among the celebrity judges for 2014 Flavors of Wellington a Chamber Signature event.
Dr. Laurich has served as an administrative volunteer for The American Cancer Society Relay for Life from 2012-2018 helping to raise over $100,000.
He is a member of The International Federation of Chiropractic, The Florida Chiropractic Society and is on the Board of Regents for Sherman College of Chiropractic.
In addition, he is a member of The Palm Beach Ski Club and maintains an active networking organization which he co-hosts monthly called the Network to Get Work.
Dr. Laurich resides in Wellington and enjoys sharing time and activities with his two children Hudson and Sophia. He has coached and sponsored recreational activities for children on local teams. He is active in the community regarding events and activities that benefit people in the area.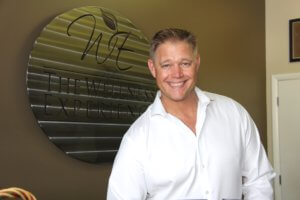 Dr. John Catena, Chiropractor

Dr. John Catena sees patients in need of chiropractic care at our Wellington office. In addition to private practice Dr. Catena also supervised student interns at the New York Chiropractic College campus clinic. His training and years of experience include unique competencies in treating spinal disorders with chiropractic care and a variety of adjunctive therapies which include Trigger Point Therapy, Flexion-Distraction, Mechanical diagnosis and therapy, etc. Dr. Catena treats all musculoskeletal disorders, but has a special interest in disc disorders. Dr. Catena resides in Wellington, Fl. He enjoys reading, exercising and outdoor activities.
Presentations: To New York Chiropractic Association regarding the role of chiropractors in a Primary Spine Practitioner treatment model.
Education:
• School – New York Chiropractic College
• Undergraduate – SUNY Oswego
• Post Graduate Training – Certified as a Primary Spine Practitioner –
 

2014
Certification Examinations:
• New York State, Pennsylvania and Florida Chiropractic Licenses
• National Board of Chiropractic Examiners
Sabine Clarke aka Sabine Sunshine

Sabine Clarke, AP is a Physician of Acupuncture & Herbal Medicine. She was born in Germany and lived there until 2012. Always being passionate about Health & Fitness, she owned a Personal Yoga and  Pilates Studio.
 

Sabine was delightfully happy with her office in Germany, but destiny called and in 2012 she moved to Wellington, Florida.

 

Her love for Health & Fitness moved with her and she continued her studies by completing a course in Nutrition at Huntington College. She then started the Bachelor Program in Alternative Medicine at Everglades University in Boca Raton, Florida. She completed her journey with a Bachelor Degree in Alternative Medicine and

 

Physician of Acupuncture & Herbal Medicine. This included three years of studies and over 1000 clinical internship hours at the Acupuncture & Massage College & Clinic in Miami, Florida.
Sabine is now ready to live her passion and take care of
 

patients with Acupuncture, Herbal recommendations, Cupping, AIT – Acupuncture Injection Therapy (Homeopathic Solutions and Vitamins such as B-12), Cosmetic Acupuncture, Cosmetic Cupping and homeopathic – non-toxic facial injections to be healthy and beautiful.

 
Carolina Zacaria
Carolina Zacaria offers full body massages which are influenced by her knowledge of different  techniques for healing such as those found in Lomi-lomi Massage, Thai Massage, Polarity Therapy, Craniosacral Therapy, Reflexology, Acupressure, Reiki, Myofacial Release and Positional Release Therapy. Carolina has a strong understanding of Oriental Massages and incorporates those techniques in her sessions as well.  She also offers extras such as volcano hot stones, Himalayan salt stones, aromatherapy and scalp massage.

Specialties include Hot Bamboo Massages, Thai Floor Massages and Shamanic Healing Treatments.
Rachelle Salgddo

Hello I'm Rachelle Salgado. I'm a Certified Chiropractic Assistant and I have a Spanish medical degree. I speak Spanish fluently
. I earned my certification in Charlotte, North Carolina. I recently moved here to Florida.
No matter what the issue is that you are dealing with The Wellness Experience has the knowledge, traditional skills and hi-tech equipment to help relieve pain, improve your quality of life and increase your performance!!