Our Team
What is The Wellness Experience….. well it began in 2001 years ago when Dr. Randy Laurich had a vision to create a healthcare facility that would maintain the original Chiropractic principles while adding the latest technology to help improve people's quality of life.
A Chiropractor is trained to locate, analyze and correct vertebral subluxations. This means they find where nerve interference is located along the spinal column. Then they use a gentle force (spinal manipulation) to realign the structure of the spine allowing the brain to communicate better with the rest of the body. Chiropractors assist the body in healing itself.
The Wellness Experience is also a holistic home for other practitioners preforming their own services. Our skilled and knowledgable team members currently include a massage therapist, acupuncturist, yoga instructor, nutritionist, fitness trainers and esthetician services.
While combining the traditional intentions of chiropractic with today's technology, Dr. Randy and his team of professionals continue to help patients everyday to improve fuction, reduce pain, increase performance and enhance a person's overall quality of life.
Since 2001 WE (The Wellness Experience) are helping you to get well and stay well.
Dr. Randall F. Laurich, Chiropractor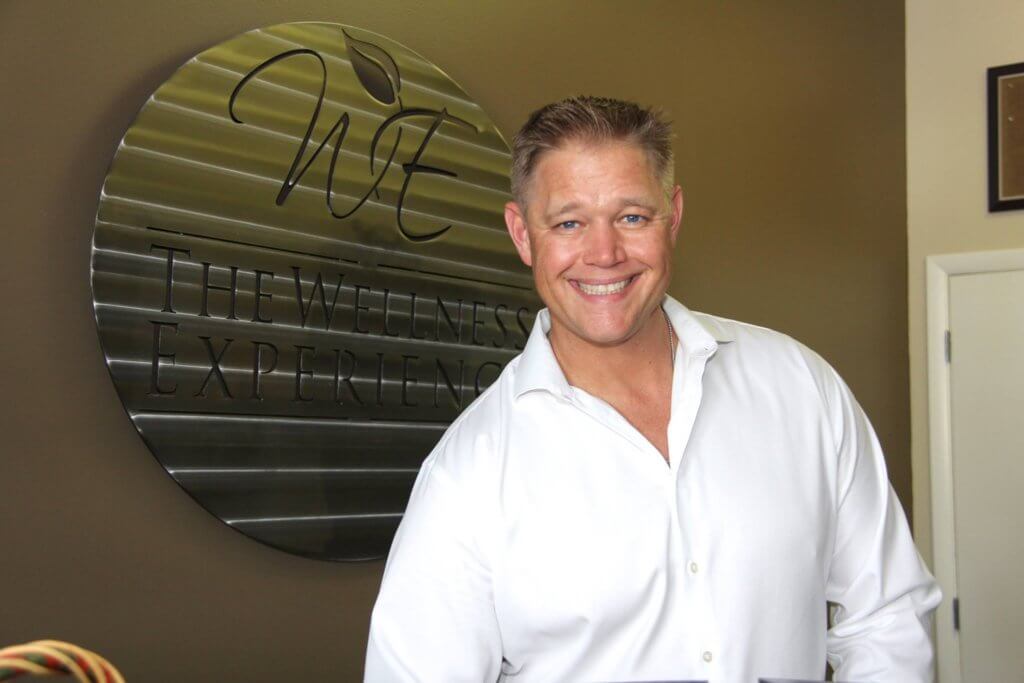 In 1998, Dr. Randall Laurich graduated from Sherman College of Straight Chiropractic. He opened his first practice The Wellness Experience, Inc., in Boca Raton in 2001. After 5 years of success in that area, he opened his second location The Wellness Experience of Wellington also located in Florida. After running both offices for 2 years he felt a need to live in Wellington close to his practice there. He sold his Boca office and kept the Wellington office as his primary location.
It should be noted that as of October 2021, Dr. Laurich has been in the process of expanding into a new, larger office in Wellington in order to better serve his growing population of patients.
In an attempt to help other chiropractors become successful Dr. Laurich structured The Wellness Experience franchise model and formulated a chiropractic coaching program called "Chiropractic Adventures". This program encourages community leadership and philanthropy while helping doctors to create successful business relationships leading them to success.
Dr. Laurich has been a member of The Wellington Chamber of Commerce for many years. He has helped to create the Medical, Health and Wellness Committee for the Chamber which has hosted multiple health and wellness events. He has been the Chairman and Co-chairman of Winterfest from 2010-2014. Dr. Laurich has sat on the Board of Directors for the Chamber of Commerce for 5 years and was the President for the 2014-2015 term. Dr. Laurich was among the celebrity judges for 2014 Flavors of Wellington a Chamber Signature event. In 2021 he re-joined the Chamber's President's Circle serving as a Trustee.
Dr. Laurich has served as an administrative volunteer for The American Cancer Society Relay for Life from 2012-2018 helping to raise over $100,000. He was also nominated as "Man Of The Year" with the Leukemia and Lymphoma Society in 2021.
He is a member of The International Federation of Chiropractic, The Florida Chiropractic Society and is on the Board of Regents for Sherman College of Chiropractic.
Dr. Laurich resides in Wellington and enjoys sharing time and activities with his two children Hudson and Sophia. He has coached and sponsored recreational activities for children on local teams. He is active in the community regarding events and activities that benefit people in the area.
Dr. Hart Andrew Collier, Chiropractor

Dr. Hart has worked with The Wellness Experience for several years as he also started his own practice nearby named Western Communities Chiropractic. He first moved to Loxahatchee in August of 1995. His passion is deeply rooted in sports and the community. He played in the Acreage Athletic league from age 4 through 15, coached numerous teams, and umpired multiple sports for 6 years.
After graduating from Seminole Ridge, Hart went to find his own path in Tampa at University of South Florida. He graduated with his bachelors in Bio-Medical Sciences. Shortly after that he enrolled at National University of Health Sciences in St. Pete. Where he would graduate from in December 2018. He serves on the board for Flags for a Cure a not for profit based out of Loxahatchee that raises money for The American Cancer Society.
His passion for chiropractic came at a young age. Both of his parents suffered from debilitating back injuries that lead them both to surgery. He grew up wanting to help people avoid what they went through. He also had a very positive experience from a chiropractor in high school. Hart suffered from muscle spasms that would leave him bed-ridden. He went to chiropractor and after seeing him regularly he never suffered from the spasms again. He was to play the sport he loved full time. Hart loves to work with young athletes and families, but believes chiropractic is for all ages.
With help from Dr. Randy Laurich of The Wellness Experience, Dr. Hart aims to provide a realistic alternative to allopathic medicine that considers a holistic approach when treating ones body. He utilizes the newest chiropractic techniques and combines it with basic rehab principles to help his patients heal. He prides himself on being connected to a vast networks of other doctors in the area to help co-manage and refer to.
Sabine Clarke aka Sabine Sunshine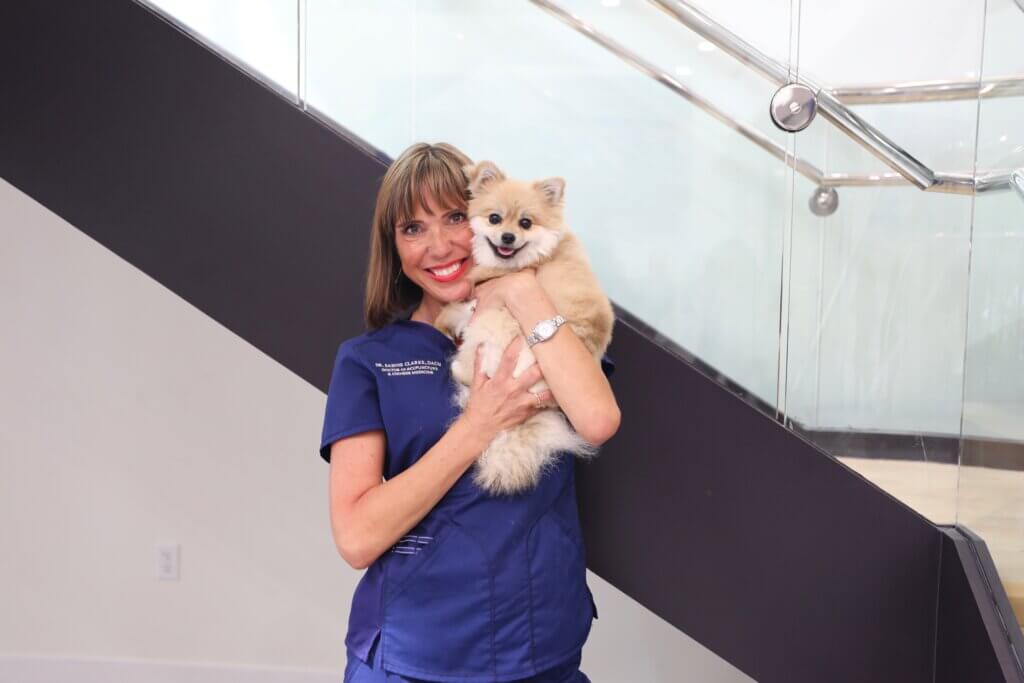 Sabine Clarke, AP is a Physician of Acupuncture & Herbal Medicine. She was born in Germany and lived there until 2012. Always being passionate about Health & Fitness, she owned a Personal Yoga and  Pilates Studio.  Sabine was delightfully happy with her office in Germany, but destiny called and in 2012 she moved to Wellington, Florida.  Her love for Health & Fitness moved with her and she continued her studies by completing a course in Nutrition at Huntington College. She then started the Bachelor Program in Alternative Medicine at Everglades University in Boca Raton, Florida. She completed her journey with a Bachelor Degree in Alternative Medicine and  Physician of Acupuncture & Herbal Medicine. This included three years of studies and over 1000 clinical internship hours at the Acupuncture & Massage College & Clinic in Miami, Florida.
Sabine is now ready to live her passion and take care of  patients with Acupuncture, Herbal recommendations, Cupping, AIT – Acupuncture Injection Therapy (Homeopathic Solutions and Vitamins such as B-12), Cosmetic Acupuncture, Cosmetic Cupping and homeopathic – non-toxic facial injections to be healthy and beautiful. 
Monica Menendez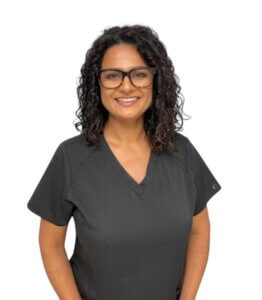 Monica Menendez, Licensed Laser Technician
Monica has worked in the medical field for over 10 years. She attended Boca Beauty academy where she received many certifications and was trained in laser hair removal and electrology. Monica strives to keep her clients educated on the techniques she uses. When not at work she enjoys spending time with her family and caring for her plants. 
Nicolle Wax
Nicolle Wax is the Office Operations Coordinator with extensive knowledge in the healthcare industry and business. Nicolle was born and raised in West Palm Beach, Florida. She is a license esthetician as well as a licensed chiropractic assistant.
Melanie Gratton

Melanie Gratton is the Office Manager and has extensive experience working in multiple medical offices as a Front Desk Assistant. Melanie was raised in Loxahatchee, Florida. She has a Bachelor's Degree in Biological Sciences and is currently enrolled at FAU to earn a Master's Degree in Business Administration with a Minor in Health Administration.
Jeannie Forney

Jeannie Forney is the Front Desk Assistant who was born and raised in Deerfield Beach, Florida. Besides handling the front desk, Jeannie is also attending Palm Beach State College where she is studying to earn an Associates Degree in Criminology.
No matter what the issue is that you are dealing with The Wellness Experience has the knowledge, traditional skills and hi-tech equipment to help relieve pain, improve your quality of life and increase your performance!!