Our Team
What is The Wellness Experience….. well it began 17 years ago when Dr. Randy Laurich had a vision to create a healthcare facility that would maintain the original Chiropractic principles while adding the latest technology to help improve people's quality of life.
A Chiropractor is trained to locate, analyze, and correct vertebral subluxations. This means they find where nerve interference is located along the spinal column. Then they use a gentle force to realign the structure of the spine allowing the brain to better communicate with the rest of the body. Chiropractors assist the body in healing itself.
The Wellness Experience is also a holistic home for other practitioners preforming their own services. Our skilled and knowlegable team members currently include a massage therapist, nutritionist, fitness trainers and esthetician services.
While combining the traditional intentions of chiropractic with today's technology, Dr. Randy and his team of professionals continue to help patients everyday to improve fuction, reduce pain, increase performance and improve a person's overall quality of life.
Seventeen years later, WE (The Wellness Experience) are helping you to get well and stay well.
Dr. Randall F. Laurich, Chiropractor
In 1998, Dr. Randall Laurich, graduated from Sherman College of Straight Chiropractic. He opened his first practice The Wellness Experience, Inc., in Boca Raton in 2001. After, 5 years of success in that area, he opened his seconded location The Wellness Experience of Wellington also located in Florida. After running both offices for 2 years he felt a need to live in Wellington close to his practice there. He sold his Boca office and has maintained the Wellington office for the past 12 years. In an attempt, to help others become successful he has structured The Wellness Experience franchise model and has formulated a Chiropractic coaching program called Chiropractic Adventures. This program will encourage community leadership and philanthropy, while helping doctors to create successful business relationships leading them to success.
Dr. Laurich was a member of The Wellington Chamber of Commerce for many years.   He helped to to create The medical, health and wellness Committee for the Chamber, which has hosted multiple health and wellness events. He has been the Chairman and Co-chairman of Winterfest from 2010-2014. Dr. Laurich has sat on the Board of Directors for the Chamber of Commerce for 5 years and was the President for the 2014-2015 term. Dr. Laurich was among the celebrity judges for 2014 Flavors of Wellington a Chamber Signature event.
Dr. Laurich has served as an administrative volunteer for The American Cancer Societies Relay for Life from 2012-2018 helping to raise over $100,000.
He resides in Wellington with his wife Lorraine and two children Hudson and Sophia.   He has coached and sponsored recreational activities for children on local teams. He is active in the community regarding events and activities that benefit people in the area.
He is a member of The International Federation of Chiropractic, The Florida Chiropractic Society and is on the Board of Regents for Sherman College of Chiropractic.
He is also a member of The Palm Beach Ski Club. In addition, Dr. Laurich maintains an active networking organization which he co-hosts monthly call Network to Get Work.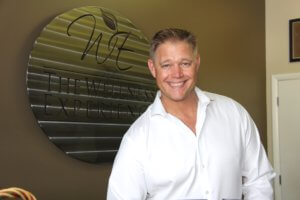 Dr. Robert Kustarz

Dr. Robert Kustarz was born in Michigan and raised in Western Pennsylvania. He attended University of Pittsburgh. His education also includes Life University DC, MS Sport Health Science – Sport Chiropractic Science.
Dr. Kustarz's chiropractic treatment started early in his life. He states "I've been under regular chiropractic care since the age of 5 and have had the opportunity to see the true benefits of chiropractic care. Going through school, I rarely got sick and I recovered from sport injuries sooner than other players with similar injuries. I realized that what I was doing differently was receiving chiropractic care. Once i realized this, I changed my mission in life to become a chiropractor to help others experience the amazing benefits of a clear nervous system."
Techniques used by Dr. Kustarz include: Pierce, Thompson, Gonstead, Diversified, Global Mechancal Assessment and Extremity Adjusting.
Dr. Kustarz adds "While I believe that everyone can benefit from chiropractic, my favorite groups of people to work with are young families and athletes of any age. I love working with the athletes to help them achieve their athletic goals and keep them performing at the highest level possible."
Gregory D. Anderson

High Energy Massage Therapist with knowledge of a wide range of massage methods and techniques. Licensed and practicing since 1999.
Gregory's skills include: Sports Massage, Swedish Massage ,Deep Tissue Massage, Lymphatic Drainage, Aromatherapy, Reflexology Massage, Geriatric Massage, Accupressure, Chair Massage, Healing Touch Massage, Certified Stretch and Mobility Specialist
His education includes an Associates in Arts from Palm Beach Community College in 1998 and he earned the title of Massage Therapist from the Academy of Healing Arts in 1999.
Nicolle Wax
Nicolle Wax is the Office Manager. She is a graduate from Palm Beach State College with approximately 5 years as a Chiropractic assistant. Her kind hearted, nurturing personality makes her a perfect fit for the medical field. When she is not being Dr. Randy's right hand women, she enjoys fishing with her dad and brother or shopping with her mom. Nicolle enjoys traveling and spending time with family and friends.

No matter what the issue is that you are dealing with The Wellness Experience has the knowledge, traditional skills and hi-tech equipment to help relieve pain, improve your quality of life and increase your performance!!